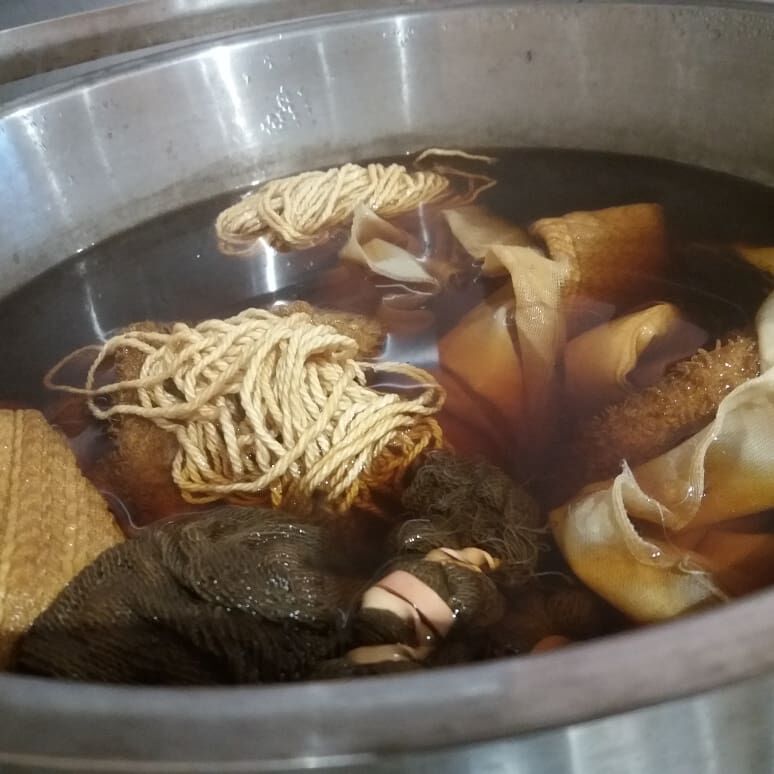 Plant Dyeing
The process of dyeing is so exciting, using plant matter we can never be sure of the colours we'll get.
Stitching
I have loved hand stitching for a long time, enjoying the slow process, doodling and embellishing with the needle and thread. I especially love stitching with raw silk threads that I've dyed with plant dyes. I enjoy using both traditional embroidery stitches as well as enjoy doodling with thread, making my own stitches.
Shibori
I love the patterns created in the plant dyed fabric, really enjoying the element of surprise when taking the fabric from the dye bath and unravelling it.
Eco Printing

Immersing the leaves, paper and fabric in plant dye baths, can give such beautiful prints.
Rust Printing
I collect old rusting items can be found on the pavement, by the river, from my late Dad's tool cupboard.